9 Things To Consider When Preparing to Record Microsoft Teams
5 min read
March 31, 2022 at 12:36 PM
If your company adopted Microsoft Teams for customer interactions, you are not alone. But now you have to figure out how to record your Teams calls, and it's daunting. The following is a checklist that will help you zero in on a platform that records Microsoft Teams, and more importantly, help you extract the diamonds from the mine of data embedded in those call recordings.
1. Not All Pricing Models Are The Same
Set-length contract or SaaS?
Call recording services are used to hem you into a long-term contract, but these days companies are giving you better value for time-based contracts or using the Software-as-a-Service (SaaS model). Whether you go contract or SaaS, you should be able to pick and choose the exact services you want and not pay for things you do not use.
How is usage billed?
Some companies charge you per seat and others per device. Your employees have lots of devices these days, so you want per seat billing, not per device.
2. Plan How & Where Your Teams Recordings Are Stored

You will need to figure out how you will store your MS Teams calls — whether that is onsite, in the cloud, or both? Most companies have onsite storage and offsite cloud backup, but some are subject to regulations requiring all recordings to be kept on site. Answering this question should involve your compliance officer, legal department, and IT professionals.
3. Microsoft Teams Is Elastic, Your Recording Platform Should Be Too
One of the Microsoft Teams' strengths is its ability to deploy onsite, remotely, or in a hybrid design. Any recording platform you choose to work with Teams should provide compatibility in hybrid environments. And if you use more than one telecommunications platform, your recording platform should work with a wide variety of phone systems and PBXs.
4. Resiliency Might Need To Be Part of Your Platform Rollout
Financial institutions are highly regulated and cannot afford to have a call recording failure. If this is you, you need resiliency. Resiliency is a system's ability to recover after a catastrophic failure which is one of the strengths of cloud-based solutions. However, many businesses need to keep recordings onsite, in which case there needs to be a way to route recordings to your chosen storage point.
5. Compliance, Data Sovereignty, & Accessibility
Many compliance laws come down to consent and proper security. Customers need to know they're being recorded and provide their verbal consent for your company to execute private or financial transactions. Some regulations directly touch on call recording and storage, namely PCI DSS, MiFID and data sovereignty.

PCI DSS
The credit card numbers customers speak over the phone need redaction from your recordings and transcripts. This is an enormous task, but some recording platforms now offer AI-triggered PCI recognition and redaction.
MiFID II
MiFid II requires financial phone transactions to be recorded and stored for a set length of time. Your recording platform should support long-term storage options.
Data Sovereignty
To satisfy data sovereignty laws, your recording platform needs to let you choose where your recordings are stored, geographically.
6. Pay Attention To Your Platform's Company Profile
The Telecom Market overflows with new companies offering fresh angles on how to tackle a myriad of business challenges. However, there's good reason in this instance to turn to somewhat mature companies. Here's why:
As a practice, call recording touches regulatory compliance, dispute resolution, customer intelligence, etc. A recording application that just records Microsoft Teams leaves your company critically underserved. Call recording typically requires the highest level of security for its data storage.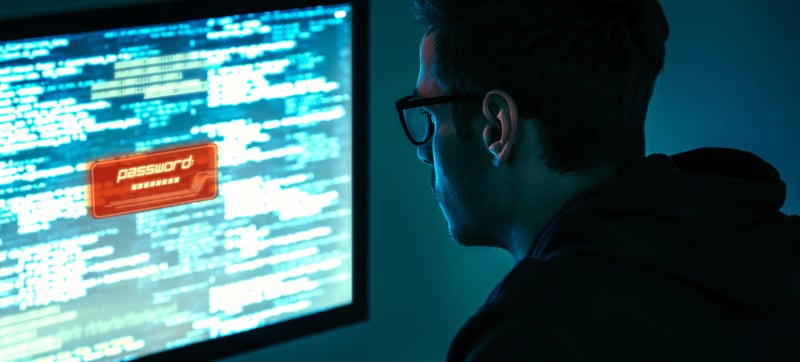 In short, your Microsoft Teams calls contain vulnerable data, and security failures cost millions of dollars in damages. Startup companies often fail, which jeopardizes your data storage and increases the risk of fines.
7. Get The Call Recording Features You Need
Call recording platforms can be simple playback applications or full-blown customer engagement suites. Call recording analytics is an exploding market, but here are some considerations before you pick a platform:
Analytics Need A Prime Source of Data. The software you use is only as good as the data you feed it. Call recordings are rich with unfiltered customer feedback. You can use external analytics applications, but having a unified solution that provides a call recorder and analytics engine can render customer intelligence with great speed and accuracy.

Call Scoring. Until AI, companies scored roughly 2% of their call volume. Times have changed and speech recognition has opened the door to scoring every single call your company records. However, be careful with claims of "automatic call scoring". Most recording platforms automatically detect keywords, but the scoring function still requires a human to listen and manually score the call. Ask your potential call provider to show you the scoring function.

Keyword Analysis. Keywords can be detected and even analyzed by the context they occur in. This means you can mine your calls with questions like: "How many times were our competitors mentioned today?" Keyword analysis allows us to instantly re-angle and filters millions of conversations to catch emerging issues, and even mine customer research.

Agent scoring. Language is the key to understanding sentiment on a recorded call. Many companies tout AI that tracks speech cadence and pitch, but these measurements typically haven't enhanced automation accuracy. Your scoring analytics should be built around the words detected and not marketing fluff.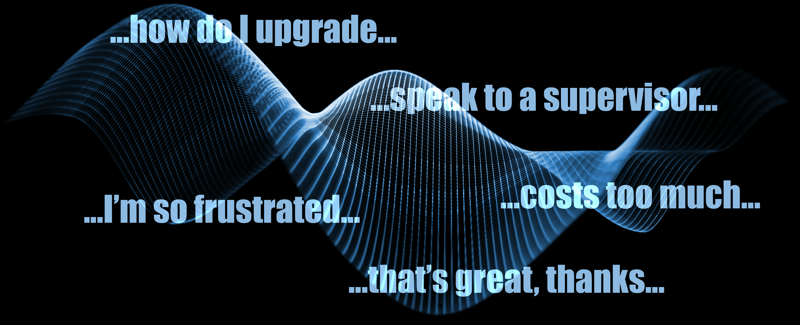 8. Agent Screen Recording: Total Recall For Your MS Teams Calls
Microsoft Teams brings video to your interactions, and when evaluating your calls you want maximum data. Capturing your agent screen will show you what the agent is doing on-screen during calls, revealing distractions like open browser windows and process breakdown culprits like poorly designed sales and support software.
9. Role-Based Control & User Security
Call recordings overflow with vulnerable customer data that will cost you in the millions if exposed. A limited few should have access to your call recording platform, and you'll want to be able to set detailed permissions for each user.
Roles limit access
Your call supervisors, compliance officer, administrators, and the people assisting them, should only see the parts of your call recording platform that pertains to their job, and you should be able to set these permissions. This is referred to as "granular" control. It's a must-have for any call recording platform.
Security Buffers: IP Whitelisting and 2FA
Say a cybercriminal obtains access to a supervisor's login credentials. If your recording platform employs an IP whitelist and requires 2-factor authentication for every login, you're much safer. It will deter criminals, and help you detect the invasion attempts through the recording platforms audit log.
Recording Microsoft Teams Comes Down To Planning
It can be easy to become overwhelmed by the number of considerations in play when putting together a plan to record your Microsoft Teams call center. The major task is to be methodical and analyze your current recording methods while weighing what new features you want to add to your system. If you're interested in learning more about getting the most out of your Microsoft Teams call recordings, we'd be happy to have a conversation with you. Click here to learn more.